The Verde Beauty Difference
We love ALL weddings and over the years we have been able to be apart of so many gorgeous wedding ceremonies. No matter the style, type or location of the wedding - Verde Beauty would love to be apart of it.
Southeast asian wedding
We have worked with so many brides from many cultural backgrounds - we can accommodate multi-day wedding ceremonies, early morning start times and style change overs.
Same Sex Weddings
We are able to send 2 teams of artists to accomidate weddings with 2 brides or grooms so that everyone feels and looks great.
Large Bridal Parties
We love large parties - 10+ bridesmaids are something we are use to - so invite all of your friends to be glam with us!
What We Do
Like most brides, you're likely to have a lot on your mind on your wedding day. Rest assured, Tina Rodosta and the Verde team of professional artists can make things easier. Instead of taking your bridal party to a salon, why not let us come to you? We've specialized in on-location beauty services for more than 10 years. Our reputation is unmatched.
Wedding Day Basics
Verde Beauty specializes in On Site wedding day beauty - we provide a wedding party with a stress free, professional day of beauty. Our team takes the time to do advanced event hair and makeup training to ensure that you are the best looking version of yourself on your wedding day all while managing timing, people and calming down mom!
We are a special event hair and makeup company that focuses on weddings — not a regular salon that happens to do weddings. Our artists are not hobbyist that do weddings as a side job but artists who have honed their craft to offer the best of services to our clients.
Wedding Day Hair + Makeup Previews
Wedding Day Previews (or sometimes called 'trial runs') are mostly done at our private studio locations, if you would like us to travel to you that can be arranged as well. Please note that Friday/ Saturday previews are nearly impossible as we are all on location servicing our brides.
Once you book your makeup + hair it is suggested you come in for a preview 6-8 weeks in advance. This way if you want to make any last minute changes we have time to plan. Please make sure that you have all of your hair accessories at the time of the trial as well, this way you can see exactly what your look will be. If you don't yet have your accessories we carry a line of hair accessories in studio.
Wedding Day Timing & Schedules
We will setup your day of beauty timing for you based on the number of services, location of ceremony to prep location, start time of the wedding and if you will be doing a first look with anyone. Tina excels in day of time management and will set your timing as soon as you book your date based on requested services.
To keep things running smoothly, we ask that you have everyone ready when the artist arrives. When airbrushing makeup, artists tend to pull by skin tone and work from lightest to the darkest or vice versa.Creating a schedule is not necessary and can actually cause delays. Most delays are by the "scheduled" time slot person not being in the room when artist is ready to go.
Details:
We require a minimum of Bride + 3 for our studio artists but our Elite Artists have no minimum.
Tina does not have a minimum for New Orleans or Baton Rouge weddings, she will do a "bride only".
Parking fees are required to be paid by the bride for all weddings/events. You may charge artists parking fee to your hotel room for your convenience.
IN STUDIO WEDDING HAIR + MAKEUP SERVICES :
When we first started our business 13 years ago we wanted to provide our clients the best in on location services and over the years we have come to realize that brides also need a place to get ready. Instead of making your mother clean the whole house or renting an hotel room that you will only use for a few hours, we created the Verde Beauty Studio.
Our team of artists are available for travel anywhere in the world, we offer both hair and makeup on location with some of our artists offering both services for easier travel. We have worked with so many destination brides to make sure that the day runs smoothly.

With our travel rates we include services for rehearsal dinners, day of services and post wedding sessions. We can accommodate any size bridal party and any type of hair texture or skin tone.
Locations we have traveled to for weddings :
Santa Fe, NM

Houston, TX

Destin, FL

Mobile, AL

Dallas, TX

Las Vegas, NV

Cozumel, Mexico

Antigua, Guatemala
We have several photographers that we work with that offer destination wedding packages.
we are available for travel internationally + have makeup, will travel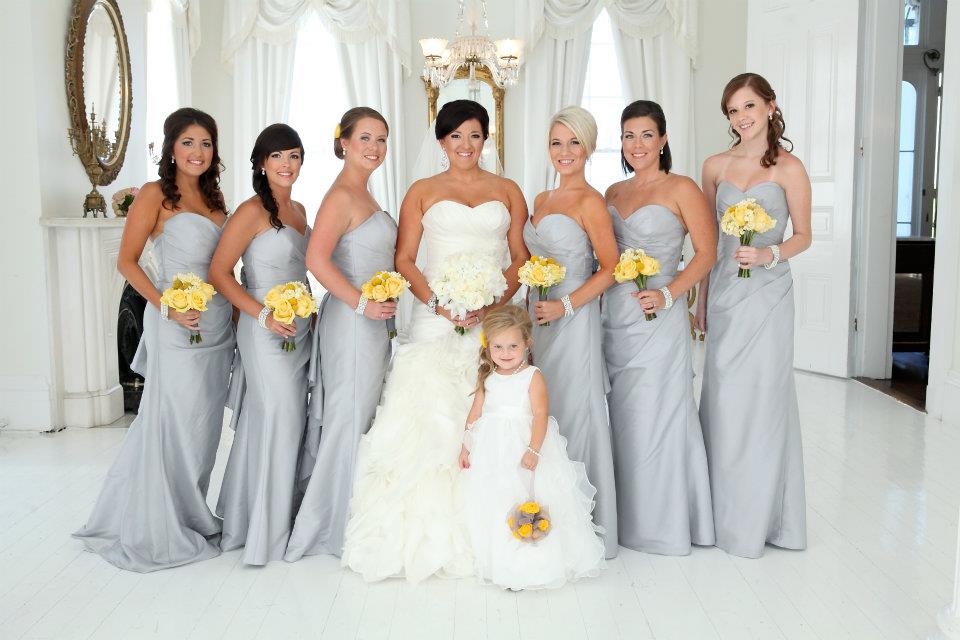 Verde Beauty @ Nottoway
We have a gorgeous second location at the beautiful Nottoway Plantation!
We have been the official hair + makeup team for Nottoway Plantation for 5+ years with many of our lovely weddings featured on property, on line and in print!
The Verde Beauty at Nottoway is your private bridal oasis on your wedding day - let our team of talented stylists pamper you and your bridal party on the wedding day.
WEDDING SERVICES
Bride's Services

Wedding Day Airbrush Make-up + Hairstyling

Bridesmaid & Mother's Services

Flower Girl Hairstyling (Light makeup is included)
Additional Services
Wash & Blow Out

False Lashes

Hair & Make-up Trial Run/Bridal Photos
Bride only services available for elopement packages.
Brides booking Verde Beauty @ Nottoway get the use of the private bridal salon on location at Nottoway located across from Bridal Dressing Room 1 + 2.
Wedding Day services require a signed contract and retainer with
Verde Beauty
All services must be paid for in advance
Gratuities are not included
Check out our blog for more beautiful Nottoway Brides!
Frequently Asked Questions
Our Most Commonly Asked Questions :
Wedding Day retainers + final payments
To reserve your artist/stylist a deposit of 50% of total services will be required to officially book your date. We accept all major credit cards.
Final payments are due 2 weeks prior to the wedding date. Once your appointment is set, you will be given full instructions on how to do this once your contract has been signed. You will also get an appointment email reminder with all the instructions for your reference. A late fee of $25/day will be charged to accounts remaining open past the due date.
COMPLIMENTARY MAKEUP + HAIR CONSULTATIONS
Tina is available Mondays for complimentary consultations via SKYPE™. She will chat with you about your wedding day beauty style and make suggestions on makeup color and hairstyles for you. No obligations. Please contact us for more information. Please email the studio to set up SKYPE time. We also provide in person consultations to our local brides to go over all the services that Verde offers.
We match our bride's personal style to an artist we feel will do an incredible job. We like to get to know each of our clients and match them with the best makeup artist/ hair stylist possible. Please let us know your personal style and feel free to send photos of makeup ideas, along with photos of yourself, wedding dress and anything else you may think would help us, help you.
Our cancellation policy.
Please note our Cancellation Policy, though we hate to think that things happen, we know they do sometimes. Any amounts received, including the non-refundable retainer, shall be credited towards the amount due under this paragraph and are non-refundable. In the event that Verde receives written notice from the Client, notifying the Verde Beauty Studio (Verde) of a cancellation less than ninety (90) days prior to the date of the event, the Client agrees to pay fifty percent (50%) of the contracted price. Services included in the signing of the contract or paid for in addition to the contract are non-refundable, services can be add to but not subtracted from the contract. If the Client fails to notify Verde of a cancellation in the manner as provided above, less than ninety (90) days prior to the event or in the event of breach of this agreement, then the Client shall remain responsible for the full contract price specified, including all costs expense, damages and fees (including costs of cancellations, court costs, and reasonable attorney's fees) incurred by Verde in enforcing this agreement.
MAKEUP ARTIST AND HAIRSTYLIST ASSISTANTS
If you are having a group of Bride + 7 we suggest that our artists have an assistant to create a relaxing experience for our brides. Parties of 9 or more booking both hair and makeup services require an additional artist, fees associated with this are list in our booking PDF.
Early Morning Fees
ANY WEDDINGS STARTING BEFORE 6AM WILL INCUR A $100 EARLY MORNING FEE. START TIMES BEFORE 4AM WILL INCUR A $250 FEE, ALL TO BE PAID WITH THE CONTRACTED SERVICES.
Just a little love from our brides